Handbrake Turn
Our club supports a program for at risk youth through Concern Australia's Handbrake Turn organization in Dandenong. It involves sponsoring a young person to complete a course of panel beating, spray painting and automotive mechanics. Our most recent graduate, a young lady has now obtained part-time employment and is well on the way to getting her life on track. As a club, the members are proud to support this project, attend the graduation and see the pride on the faces of the students as they graduate. This is a win win participation for Forest Hill and Rotary!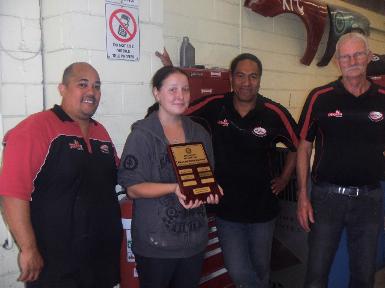 Box Hill High School Scholarships
Each year through a generous sponsorship by the Gysi-Davis families we provide scholarships for three (new) year 11 students at Box Hill High.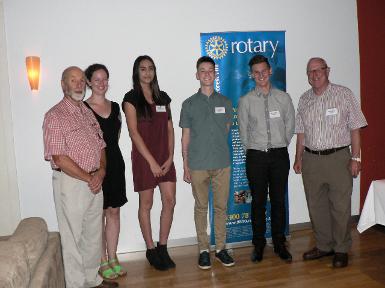 Swags for the Homeless
For a number of years now our club has purchased swags for people in desperate need in our community and has done so again this year
NADRASCA
Our club has been associated with this worthy local group for many years. We have assisted with their farm, providing equipment and expertise. Our most recent cooperation has seen the instalment of solar panels on one of the buildings at the farm
Nunawading Historical Society
We regularly run the BBQ at the Schwerkoldt Cottage annual open day and have given funds to support the Historical Society
Christmas Hampers
Needy families have been helped by donations of hampers at Christmastime. Most recently this has been done through Parkmore Primary School and the Uniting Care East Burwood Centre
Bowel Scan
Death from bowel cancer can be prevented by early detection. 50% OF CANCER DEATHS IN MEN IS FROM BOWEL CANCER. Our club works with 9810 District Committee in this area by helping with the distribution and collection of testing kits in the local area.