Blackburn Art & Craft Market. 9am to 1pm Second Saturday of the Month
Blackburn Craft Market will be back in Feb 2023
Santa was giving away lollies to all the children at our December market. He also gave away hampers and gift vouchers to the lucky winners in our free raffle. Here are three of the lucky stall holder winners. What a lovely man.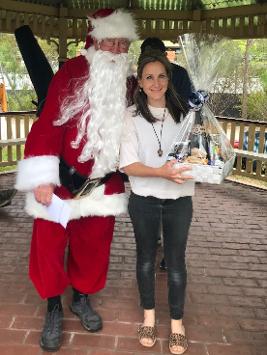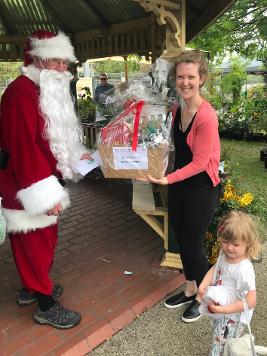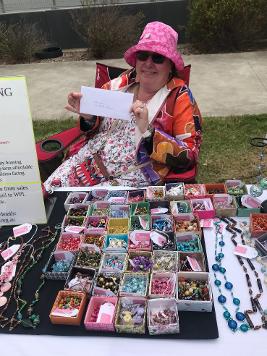 Here is an example of one of the many letters of thanks our Rotary club gets during the year from a wide range of organisations. For instance, we allow charities to operate their stalls at our markets at no cost as we consider it a community service. We understand that they may have raised $1,000 from their last market stall.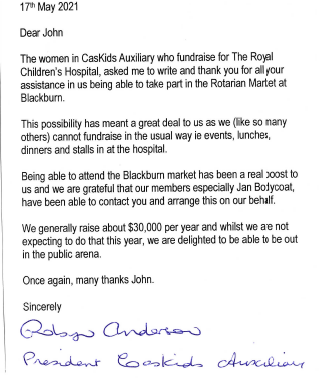 The 2022 Christmas market was a fantastic success. The jazz band kept us entertained until 1pm, we sold out of sausages TWICE! We had over 40 stalls. Father Christmas roved around all morning and ran the FREE raffle.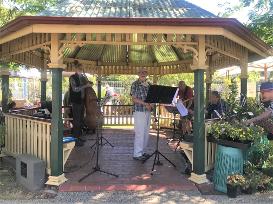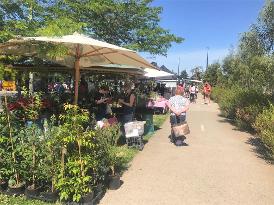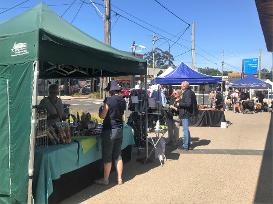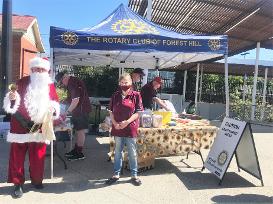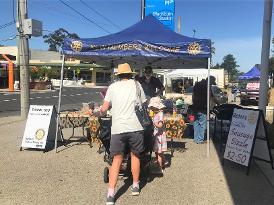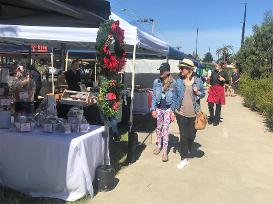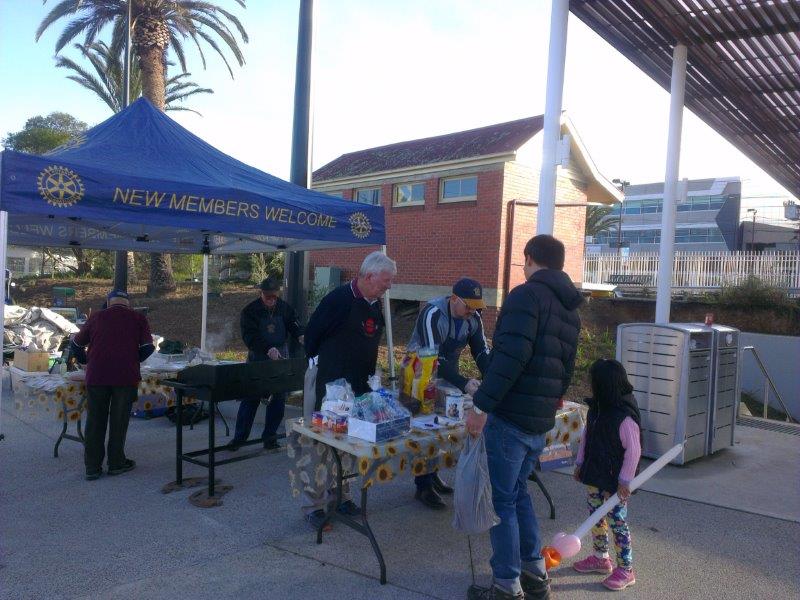 Loads of extra crowds of shoppers at our first market back in front of the Blackburn Station on South Parade. Train for the kids to ride, face painting, footy stars, baby animals for the kids to play with, a few music groups.... and the SUN was shining. Many stall holders told us how happy they were with the new site and the shoppers were clearly happy. We sold out of sausages twice and kept having to buy more.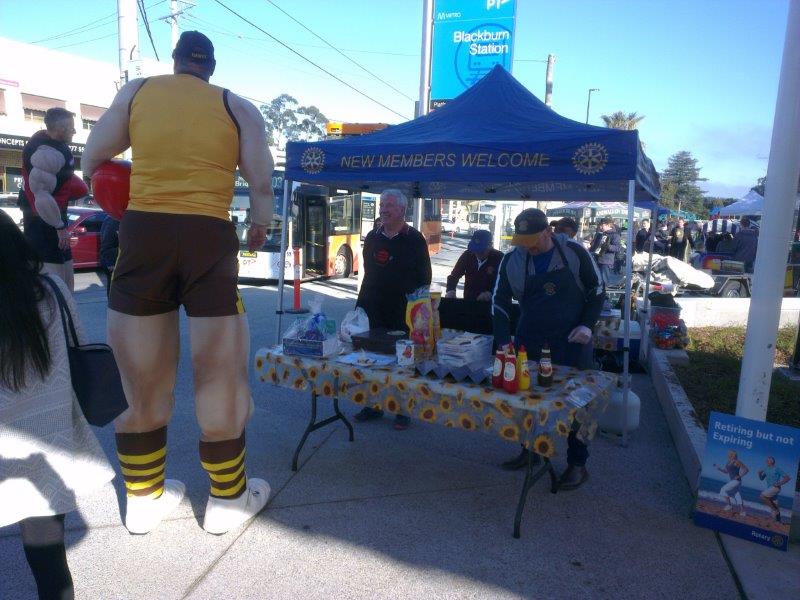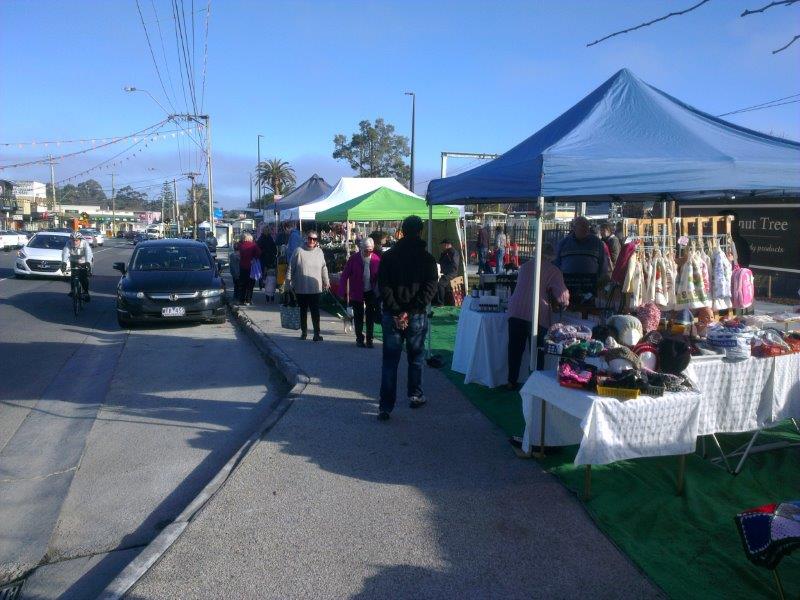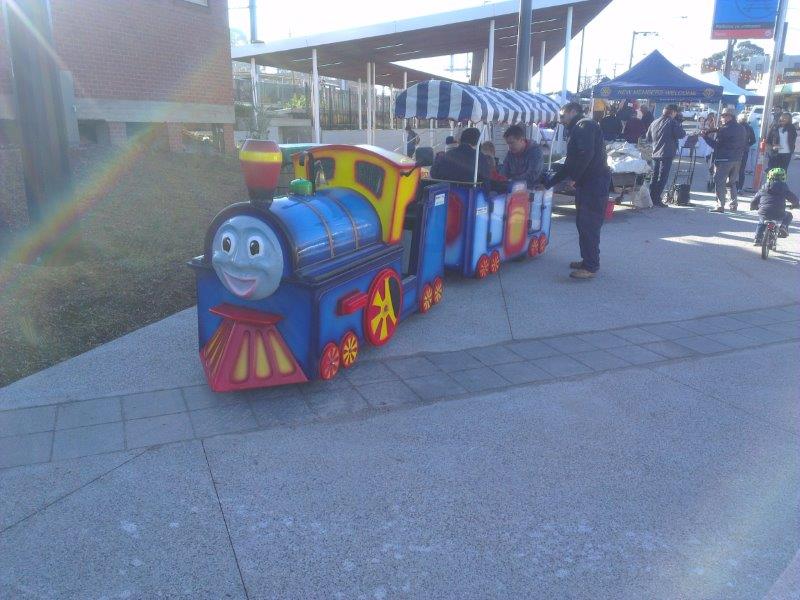 On the second Saturday morning each month (except January), the Rotary Club of Forest Hill stages the Blackburn Station Craft Market at the Blackburn Station Village Shopping Centre, Blackburn. 9am to 1pm.
We are always looking to grow the market with new stalls and attractions and anyone interested in being involved can contact the market coordinator, John, (click here to email the coordinator) or telephone 0412 294 940.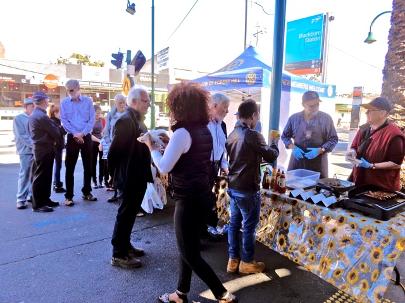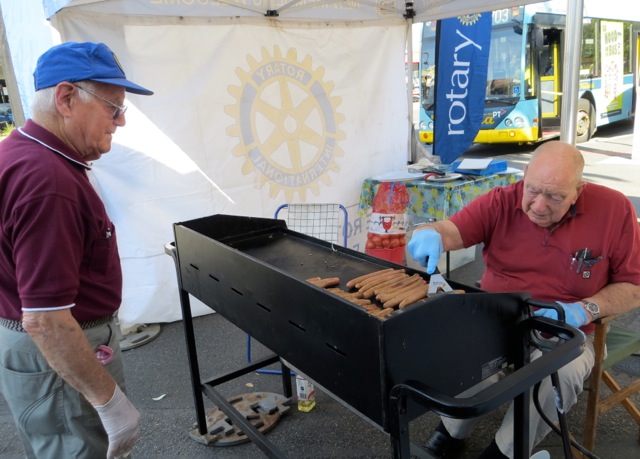 Ray is ready to cook onions while Don cooks the sausages before handing them on to Bill who keeps them hot until sold. They go like hot cakes!!
The market is a favourite browsing place for many Blackburn people who enjoy the Village shopping atmosphere, the stalls, the Rotary sausage sizzle, the adjacent car parking, and the music from the jazz band that often appears. The market has a range of stalls selling goods such as plants, soaps, jewellery, cards, clothing and the famous Rotary Sausage Sizzle! Many of the stallholders have been attending the market for years and are well known to the Village's shoppers.
Forest Hill Rotary were asked by local traders to operate the market to benefit the Blackburn Village and its customers, the stallholders. Local community service projects are funded from the money the we raise.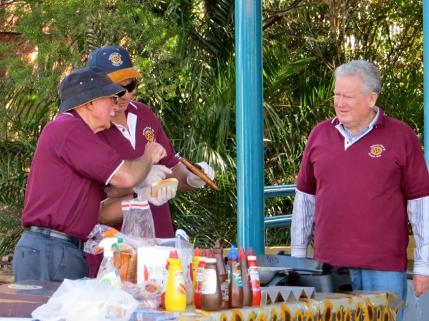 We regularly check the temperature of the cooked sausages to meet food standards. Ron, Bill and Stuart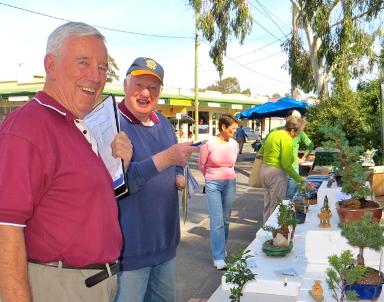 John and Bob checking out the stall holders on a sunny Saturday morning
Queue up ! queue up! Sausages going fast!!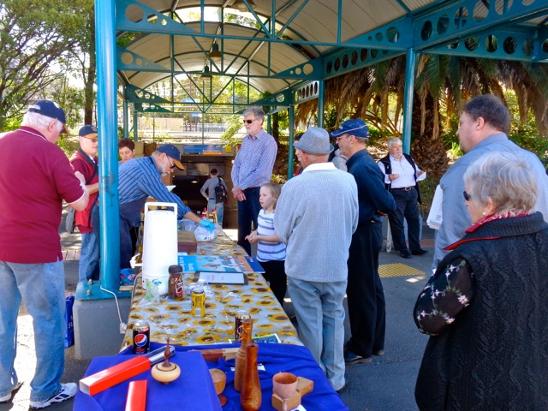 Remember, the second Saturday morning at the Blackburn Station Village Market!